The book finally arrived. I really love the work of Leong Wan Kok: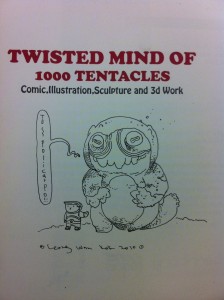 There is a wonderful and magical sensibility to his work.  It bridges the gap of dreams and nightmare and wondrous beauty.  Be sure to have a look @ his work, and if you decide to get his book, contact him directly and tell him that Policarpo sent you.
Many thanks for the wonderful book Leong!