Friend of A Friend Concept
The Mobile Nomad and Informed User
I like to travel to places I've never been, the only problem is that I sometimes don't know where all the great places to go are.  Jacqueline and I were discussing some concepts the other night and we began thinking about leveraging the network of friends and their friends to make the experience of travelling that much richer.  So I got to thinking a little more as the night progressed, and decided to sketch down the idea before sleep set on.  Here's a mindmap of the idea.  I'd love your feedback on it.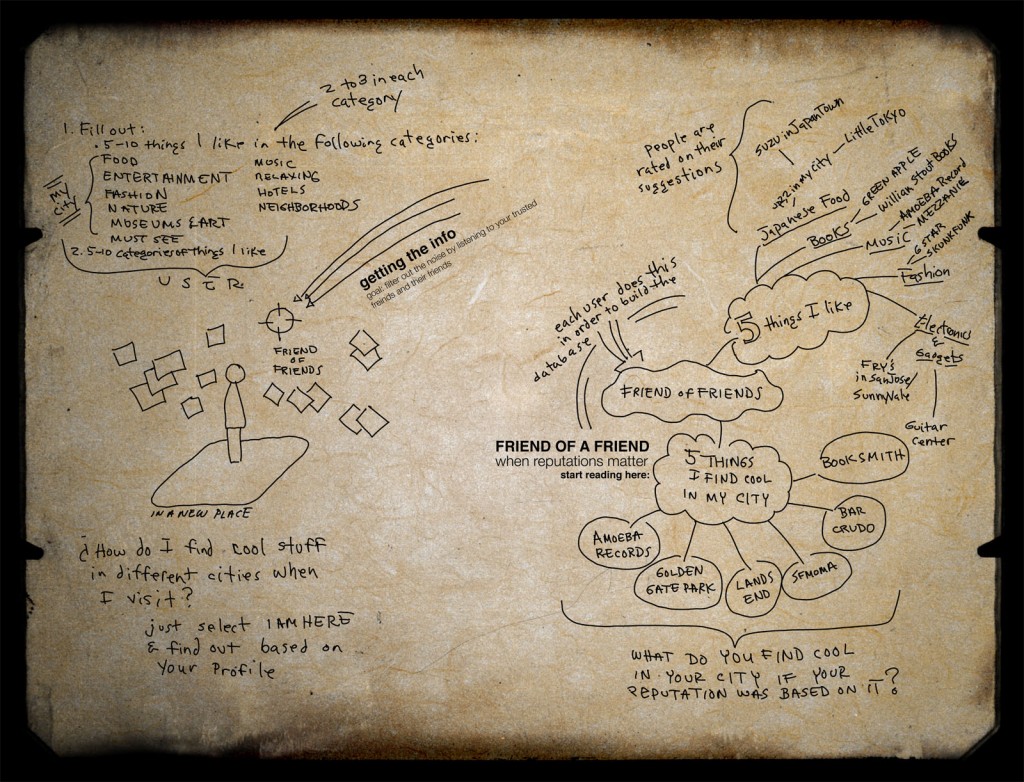 The true goal of this app is to leverage existing networks like Twitter and Facebook on a mobile platform to benefit the user from an experience standpoint, rather than merely informing them of random bits of status as we currently experience.
I will try and go into a bit more detail in the coming days about what I see as a problem of content versus noise with our existing social networking models.