NotesPlus Bye Bye Hello Remarks
I ended coming to the same conclusion, but not after losing much critical data. I was saved because I emailed the .PDF's to myself. However, that being said, with the amount of headache and issues people are having with this latest incarnation of NotesPlus, I am quite weary of dedicating any serious time, effort and data to the app. So, I have opted to move on to a new app. I am a Notability user, but I don't like the notebook management nor the inking of the app, so I've found something which I think will suit my workflow better. Readdle has recently released a rather robust Note Taking app with fantastic customizability and .PDF support. The app is called Remarks, and it runs for $4.99 on the app store. I am going to move over all of my stuff from NotesPlus to this app. After using it for a couple hours last night, I didn't encounter any Show Stopping bugs, and from my research on the company, it looks like they really focus on stability alongside features and improving overall user Productivity.
Hit up the link to check out what the app has to offer:
http://itunes.apple.com/us/app/remarks-write-notes-annotate/id496413403?mt=8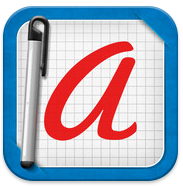 I'll keep an eye out for NotesPlus in the future, but honestly, it's going into the garage with that cool car I just haven't got around to fixing yet.
Sad I know. It has so much potential.
Cheers,
-policarpo